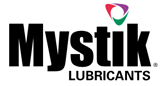 It seems like at every truck stop there is a mechanic shop that services semi-trucks and other commercial vehicles. What they don't tell you is that they usually charge double if not triple the standard labor for such repairs. In addition, they have ridiculous upcharges on parts that one should never have to pay. There aren't many cost-effective, professional and experienced truck or trailer repair facilities anywhere you look. Thankfully, J&M Truck and Trailer repair is one of the few still standing.
Our goal is simple: customer satisfaction. We expect every truck and/or trailer that comes into our shop to leave satisfied, knowing they chose the most reliable and affordable option out there. We have special shops for both truck and trailer repairs. Meanwhile, our employees are certified technicians who have years of experience, allowing them to diagnose and repair any problem, usually the same day. We also offer constant offers such as oil change specials, winterization packages, and brake specials that allow you to save even more money.
If you are ever stuck on the road, we have a 24 hour roadside assistance program where we will help you get on the road quickly and safely. Regardless what repair you need, J&M is your one-stop shop to get it all done in a reliable environment you know you can count on. We are a certified dealer for many of the top brands in the auto and truck industry such as Aurora, so you know we keep most parts in stock and ready to go. You won't find such an inclusive and trustable repair shop anywhere in the region – just ask any of our previous customers! J&M will allow you to save money, time and extra headaches that are often present when you get serviced at an unreliable repair shop.